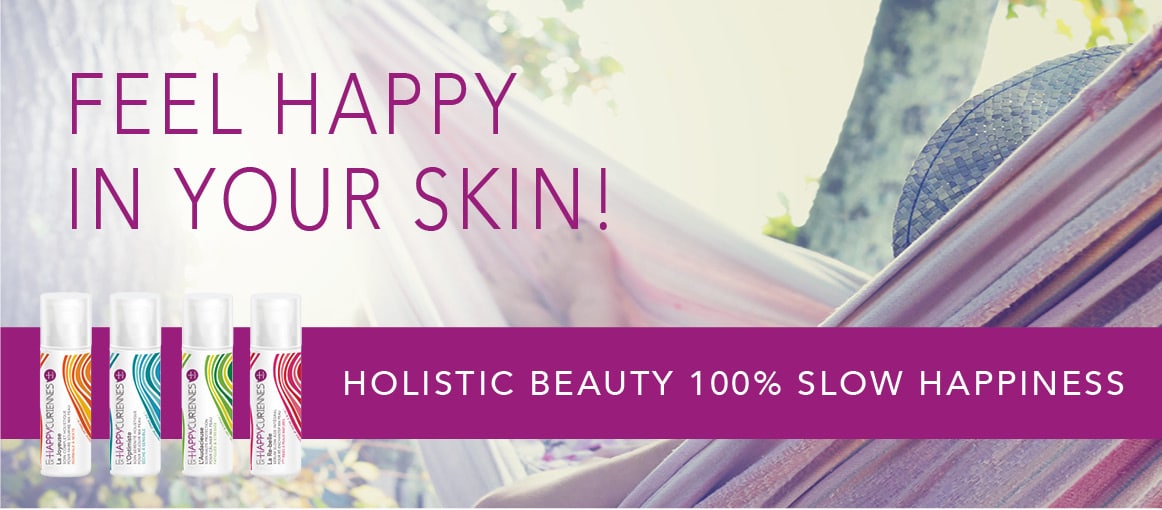 The skin is a sensitive, living organ. Every day, it is exposed to a multitude of internal and external stresses (environment, lifestyle, etc.), caused by modern life. Over time, these ongoing aggressions lead to different types of skin stress – oxidative, lipid and hydric – that disrupt the skin's natural balance and hamper its ability to self-regulate. The skin is affected by these stresses in different ways: it may become dry, dehydrated, fragile or dull. It may lose its elasticity and suppleness. In the long term, all these factors can lead to premature and/or accelerated aging.
It was against this background that I created Les Happycuriennes. I wanted to introduce an alternative, organic, vegan skincare brand – one that offered a different, more natural, warm and positive vision of beauty.
Les Happycuriennes is aimed at all women who believe in a holistic approach to beauty: one that respects the ecosystem of both their skin and the planet. Through this skincare line, I want to bring happiness to all skin types. Based on essential, healthy, high-quality formulas made with pure, raw ingredients, it lets you enjoy a simple skincare routine and indulge your senses, again and again!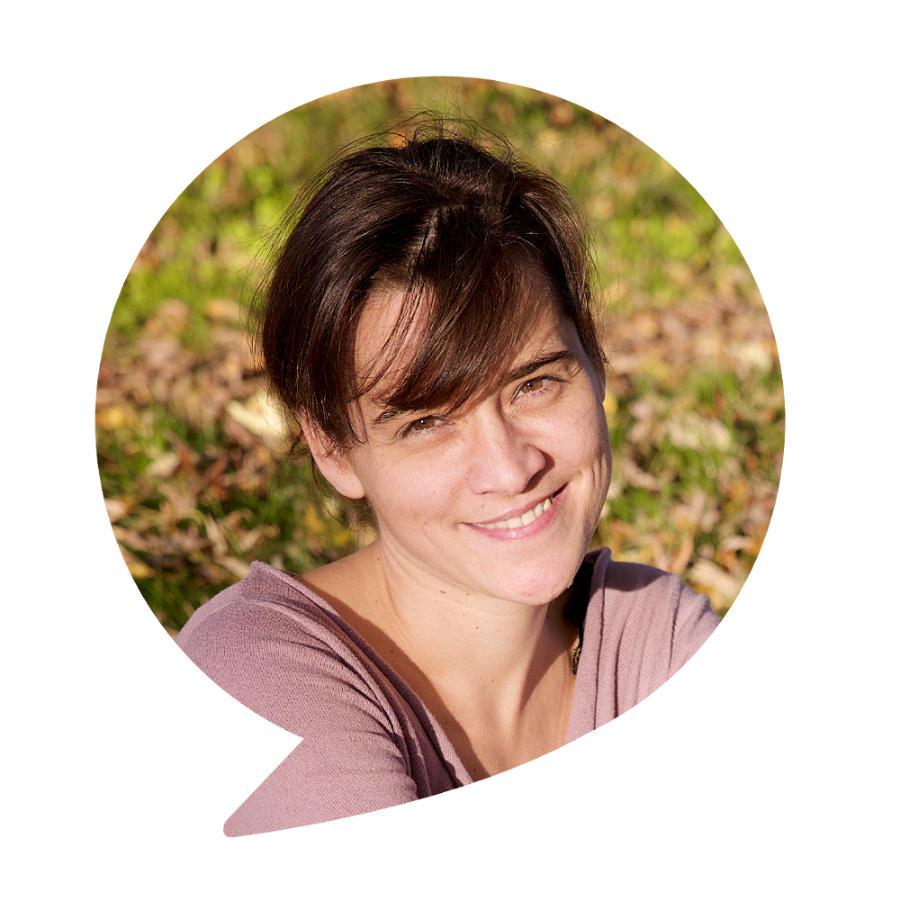 Carole Marchais – Cosmetic Expert and Happy Founder
THE FIRST ORGANIC VEGAN SKIN CARE WITH A PIONEER 360° ANTI-STRESS ACTION
For healthy, happy skin! 
• Complete protection against all types of skin stress
Oxydative, lipidic et hydric
• Cold-processed
Protects the active ingredients,
for even greater effectiveness
• One pump is all you need!
Rich in raw active ingredients
Lasts 8-16 weeks! (min)
• Organic and vegan skincare
100% plant-based ingredients
75.8% organic ingredients (minimum)
Cruelty free
• French Slow Cosmétique Label
2 stars

A SIMPLE RANGE OF FOUR MULTI-BENEFIT FORMULAS
3-IN-1: 
face • eye contour • day and/or night
Enregistrer
• Made in France
Plants with character
Arbutus, Camelina, Hemp,
Helichrysum, Evening Primrose
Passiflora, Maritime Pine,
Plum, Sunflower
• No palm oil
or palm oil derivatives
• Eco & socially responsible / Zero waste
Packaging collected and recycled
• Completely co-created from A to Z
With the help of over 700 women – a world firstADOPTEZ LA SLOW BONHEUR ATTITUDE !
Our skincare are multi-benefit and dedicated to all skin type.
You can combine them depending on your specific needs.
1. Choose your "all-in-1" skincare tailored to your skin type
2. Combine with one of these formulas to target specific needs
 

SKIN 

TYPE

MULTI-BENEFIT & NEEDS

 
 
 

La Joyeuse

Normal to combination skin

Moisturize • Even • Balance • Protect • Antioxidant

L'Optimiste
Dry and sensitive skin

Nourish • Soothe • Soften • Protect • Antioxidant

 
 
 

L'Audacieuse

Tired and stressed skin, dull complexion


Tone • Radiance • Energize • Protect • Antioxidant

La Re-belle
First wrinkles and mature skin

Slow aging • Regenerate • Stimulate • Protect •
LET'S DISCOVER OUR SKINCARE RANGE
• True beauty comes first and foremost from the inside…
For each of our products, you'll find more information and tips on our website.
• …and do not need to be perfect!
We don't believe in putting pressure on women to have perfect skin. We just want them to feel happy in their skin – and then they'll feel beautiful! That's what Les Happycuriennes is all about…